The Flea Market is a crucial part of any successful hamfest. One advantage we offer is that the entire flea market is indoors in the air-conditioned hall. No sweating out a tailgate flea market or worrying about rain.
2019 Flea Market information and registration
Registration form and mail in payment
Online payment after registration.
See Parking/Access for info. Move-in hours are: Friday, 10:00 AM – 8:00 PM and Saturday, 7:00 – 8:30AM
2019 Table Information: Table prices for this year are $40/table, which covers both Saturday and Sunday. Optional power drop  is $64. Admission is $10. We have been successful in keeping table prices constant for many years, but due to increasing costs we must raise them by a nominal amount. We regret any inconvenience. Thank you for supporting our Hamfest.
For Flea Market information, contact: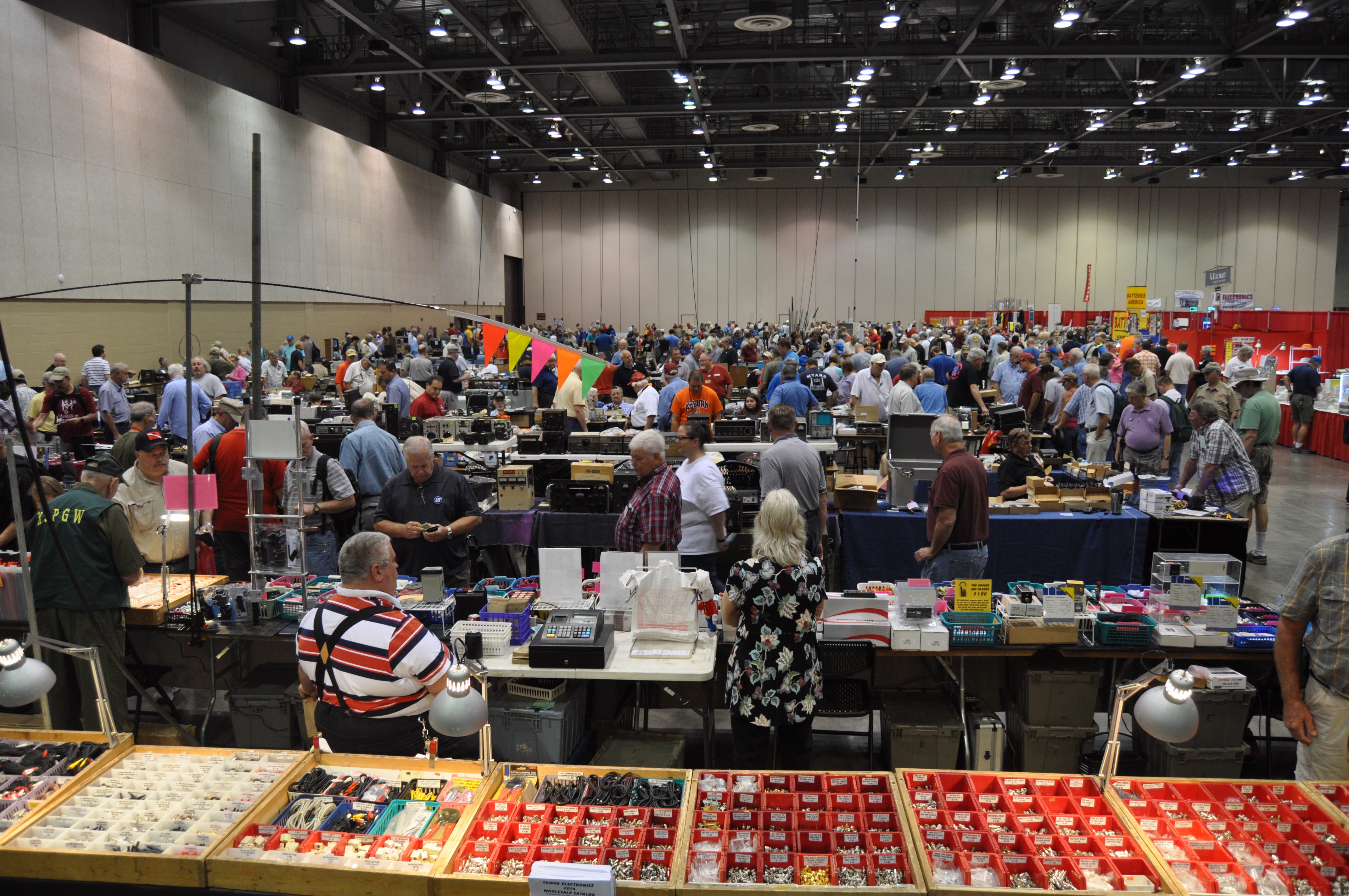 Jim Spikes, N4KH
PO Box 12534, Huntsville, AL 35815
[email: fleamkt -at- hamfest.org]