---
Location: Von Braun Center South Hall
---
Over $5000 in Main door prizes and over $2500 in hourly door prizes for 2019!
---
This year we are honored to be the Host of 2019 ARRL Alabama State Convention
---
---
Talk-in: Will be on the 146.94 repeater, 100Hz tone, and the backup in case of failure will be on the 145.33-, 100Hz tone, repeater
Huntsville's Wide Coverage D-STAR System is W4WBC: 145.36-, 443.425+, 1285+ and 1251 DD
Yaesu Digital Fusion Users: Use 147.14+, 100 Hz PL
DMR Users: DMR Networked System 442.275+. For Talk Group info, go to N4HSV.net for more and code plugs.
---
2019 Amateur Radio Newsline -Young Ham of the Year (YHOTY) will be awarded on Saturday afternoon.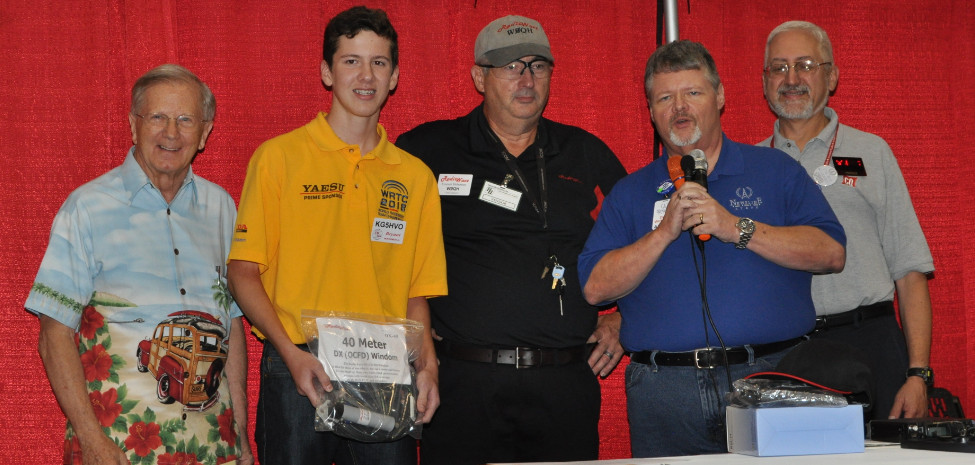 -2018 winner Bryant Rascoll, KG5HVO, of Montgomery, AL.
This Award was inaugurated by William Pasternak, WA6ITF, in 1986. Upon his passing in 2015, Bill's name was added to the award as a memorial to his commitment to recognizing the accomplishments of young people to the amateur radio service.
2018 Alabama Outstanding Youth Ham Award
— Warren Whitby, IV, W4RRN.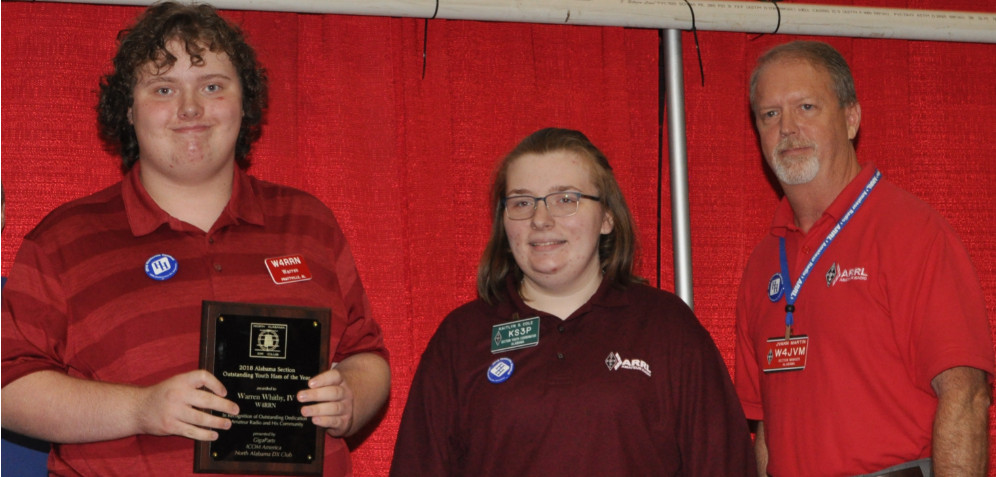 Congratulations!
---
W5KUB will be here again covering the Huntsville Hamfest with his famous live webcam!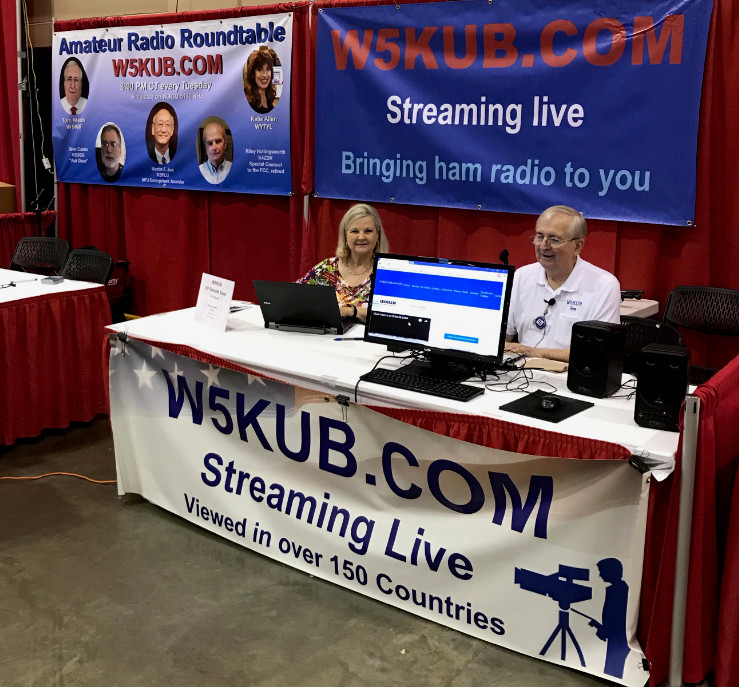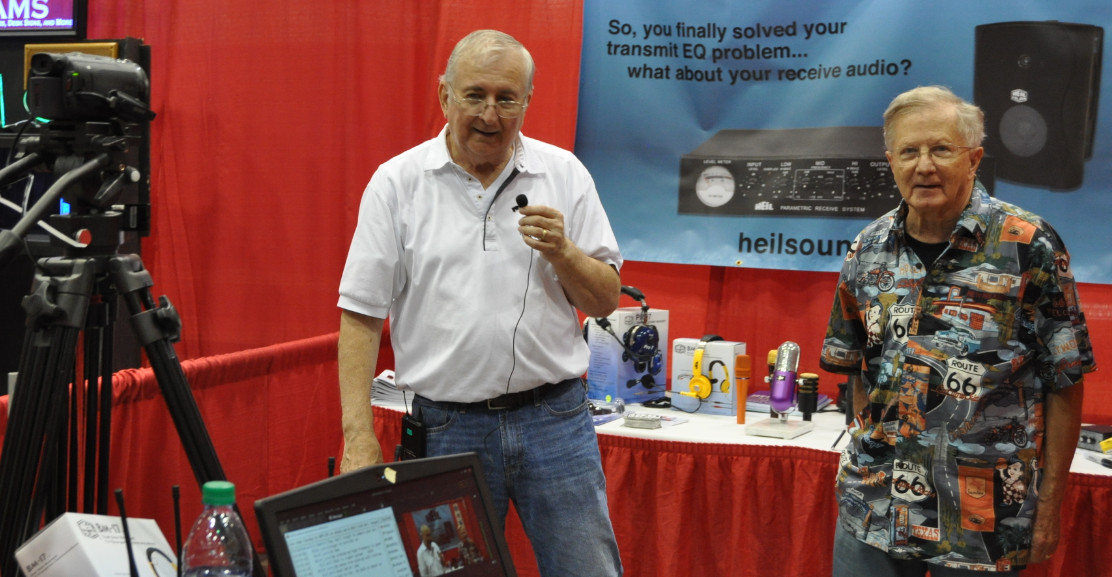 ---
---
This website is maintained by KN4G. Contact me if you find a problem with this site.
Huntsville Hamfest — "The World's Friendliest Hamfest!" Since 1954
– – . . . . . . – –